Export your wordpress blog to Winkl.
1. Go to your wordpress dashboard and select the "Tools" option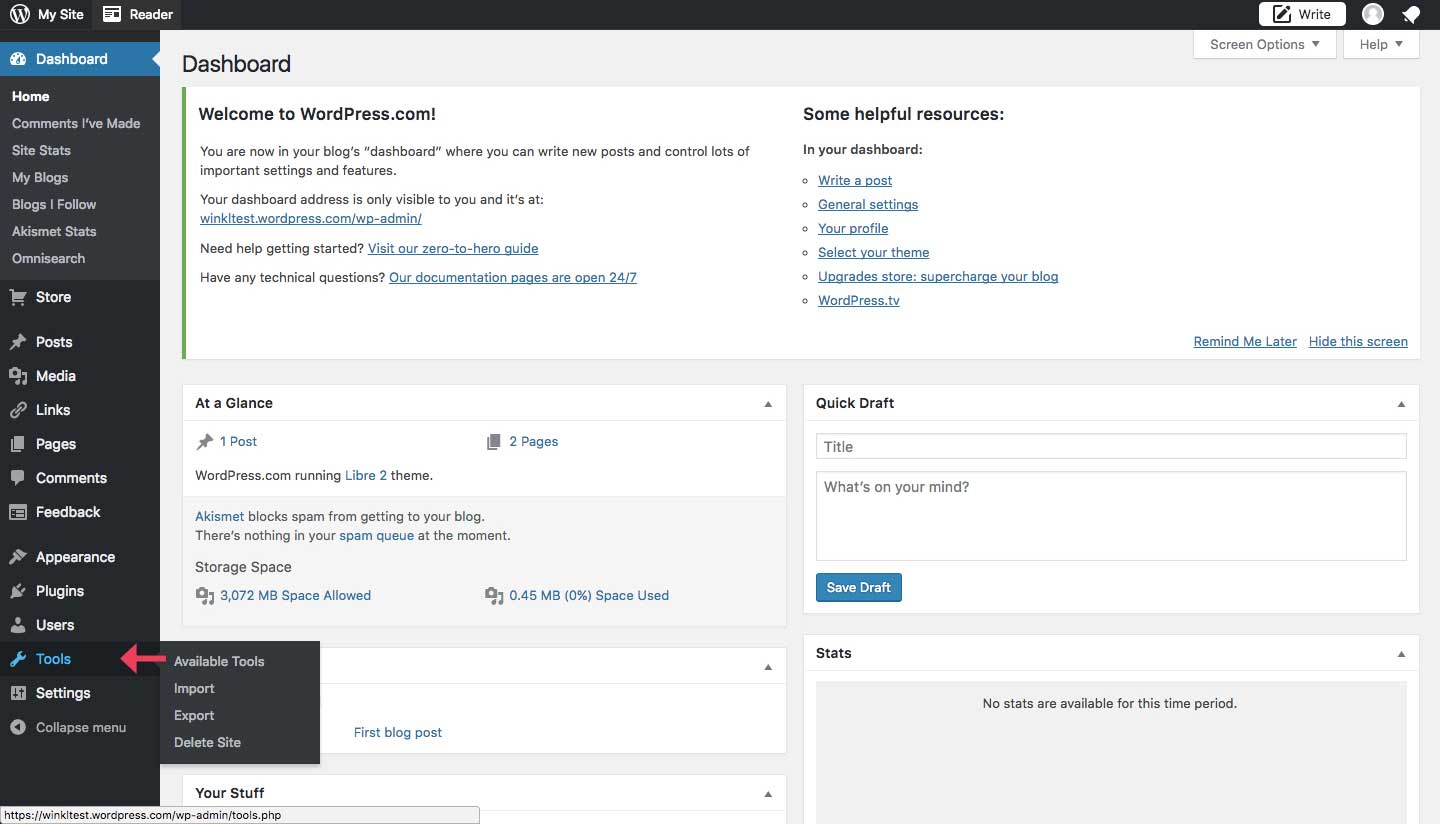 2. From Tools select the "Export" option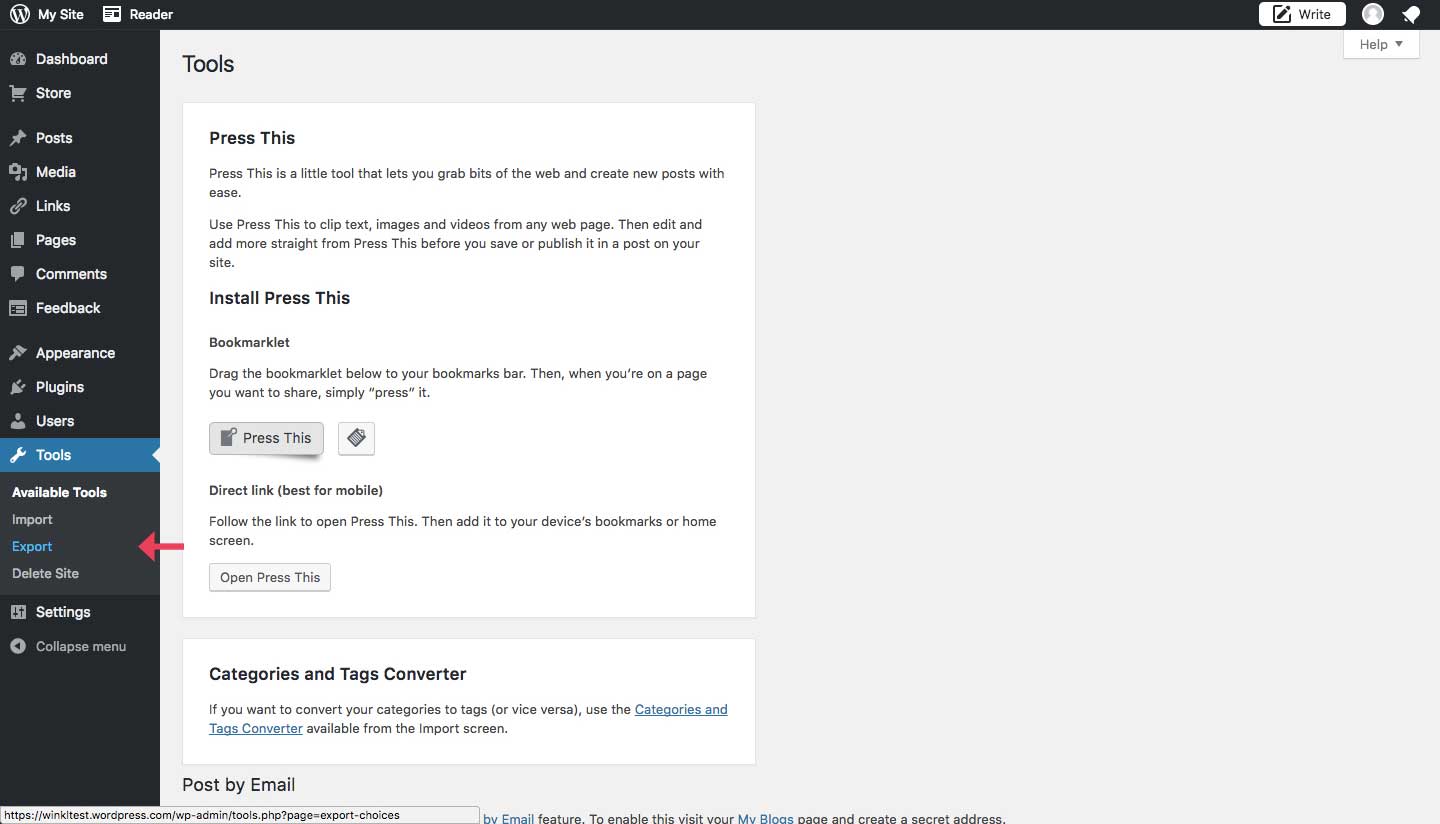 3. Click on "Start Export"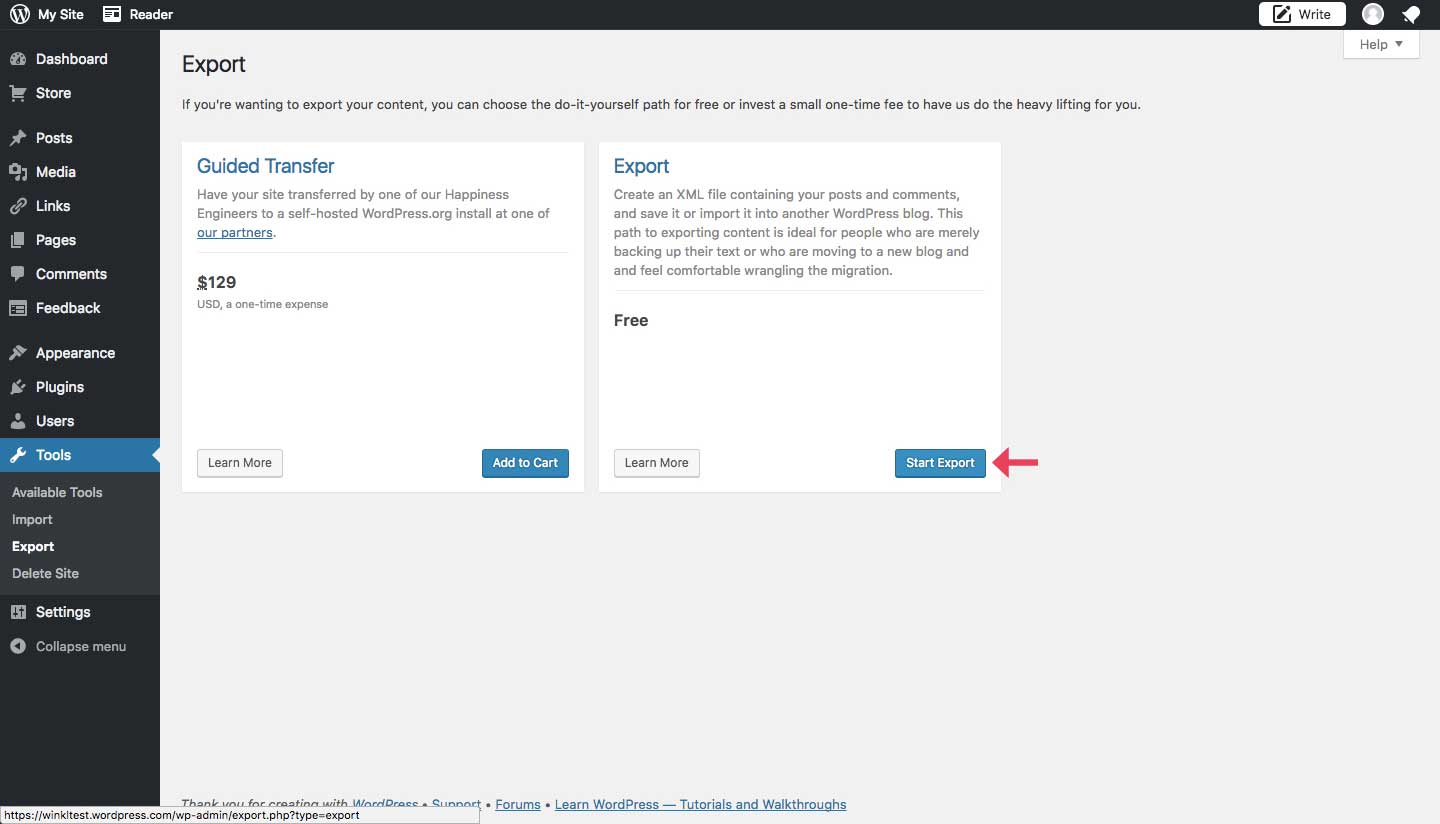 4. Select "All content"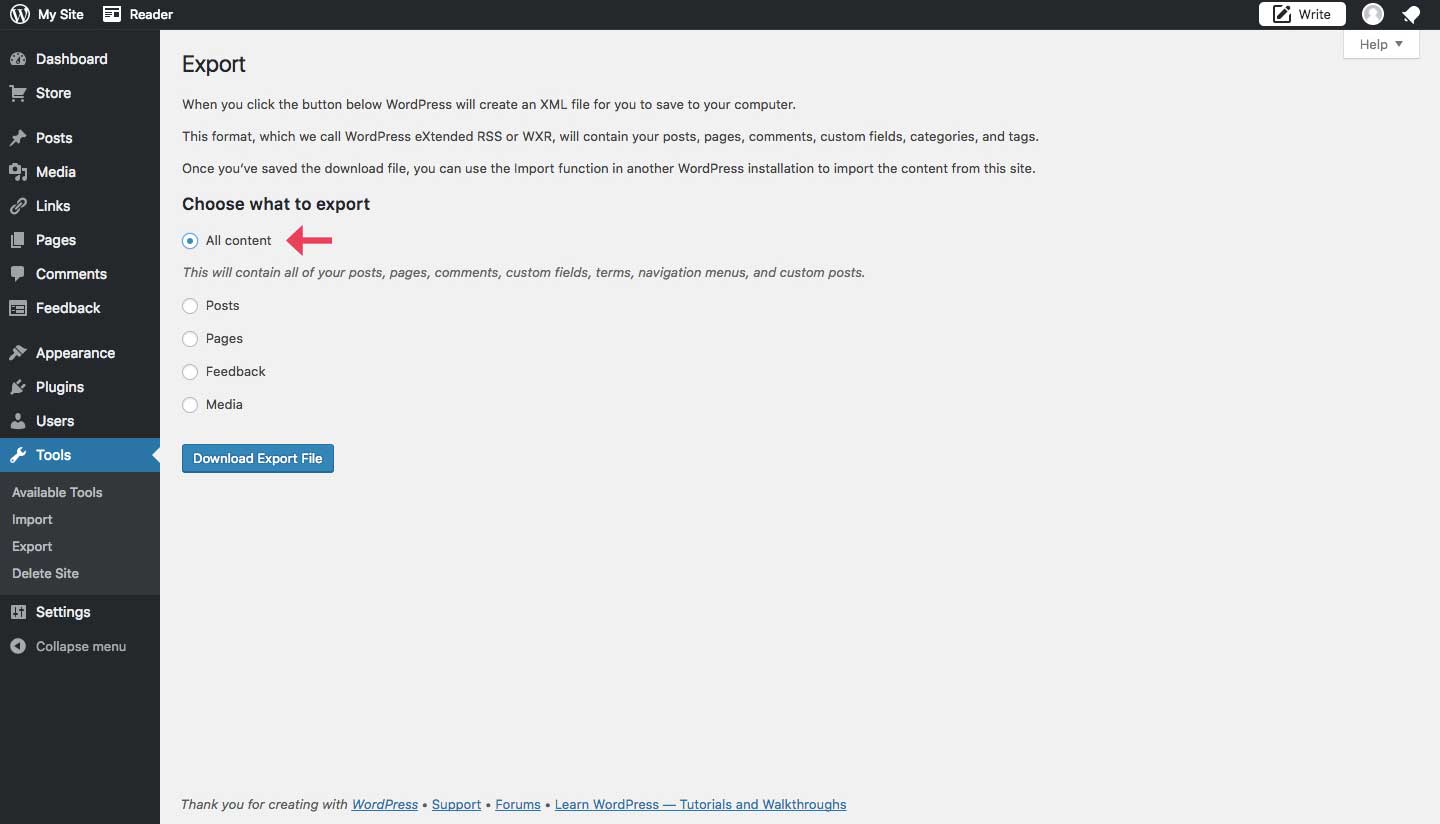 5. Click "Download export file" and wait for the option to save the file. It might take a few seconds.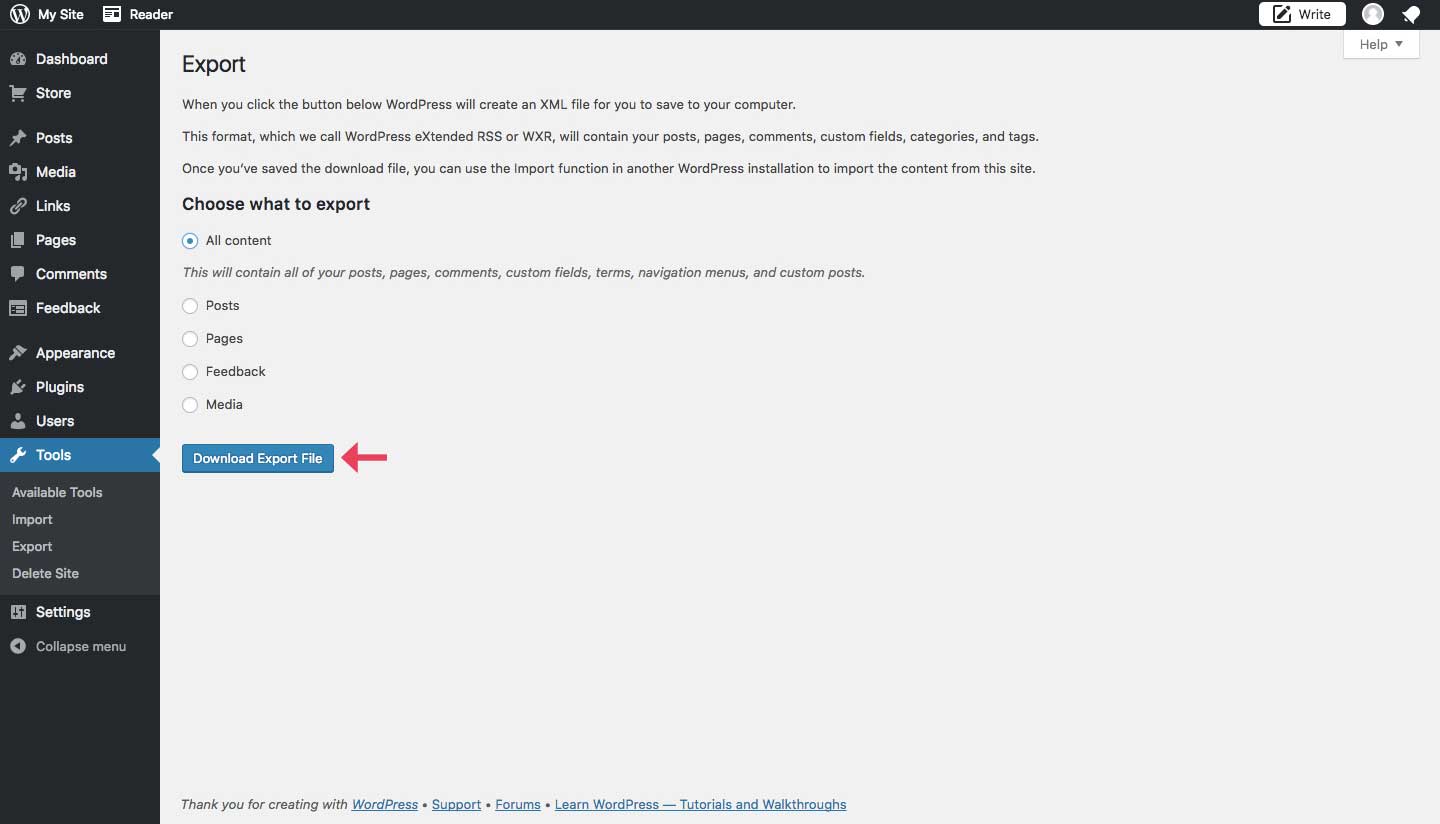 6. One you have the file saved on your computer, go to the dashboard of your blog and click on "Import your wordpress blog".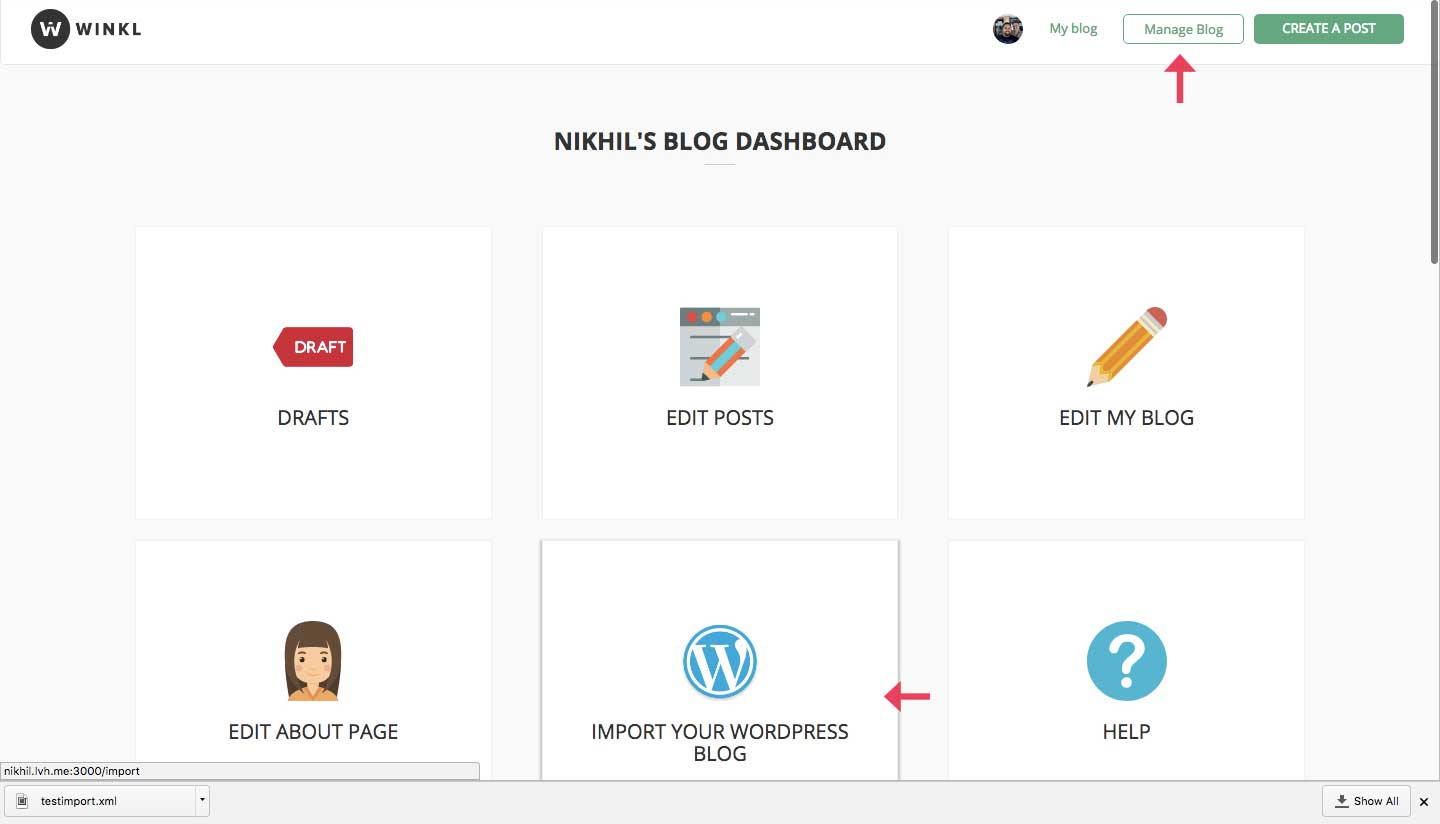 7. Click on the upload button to add your file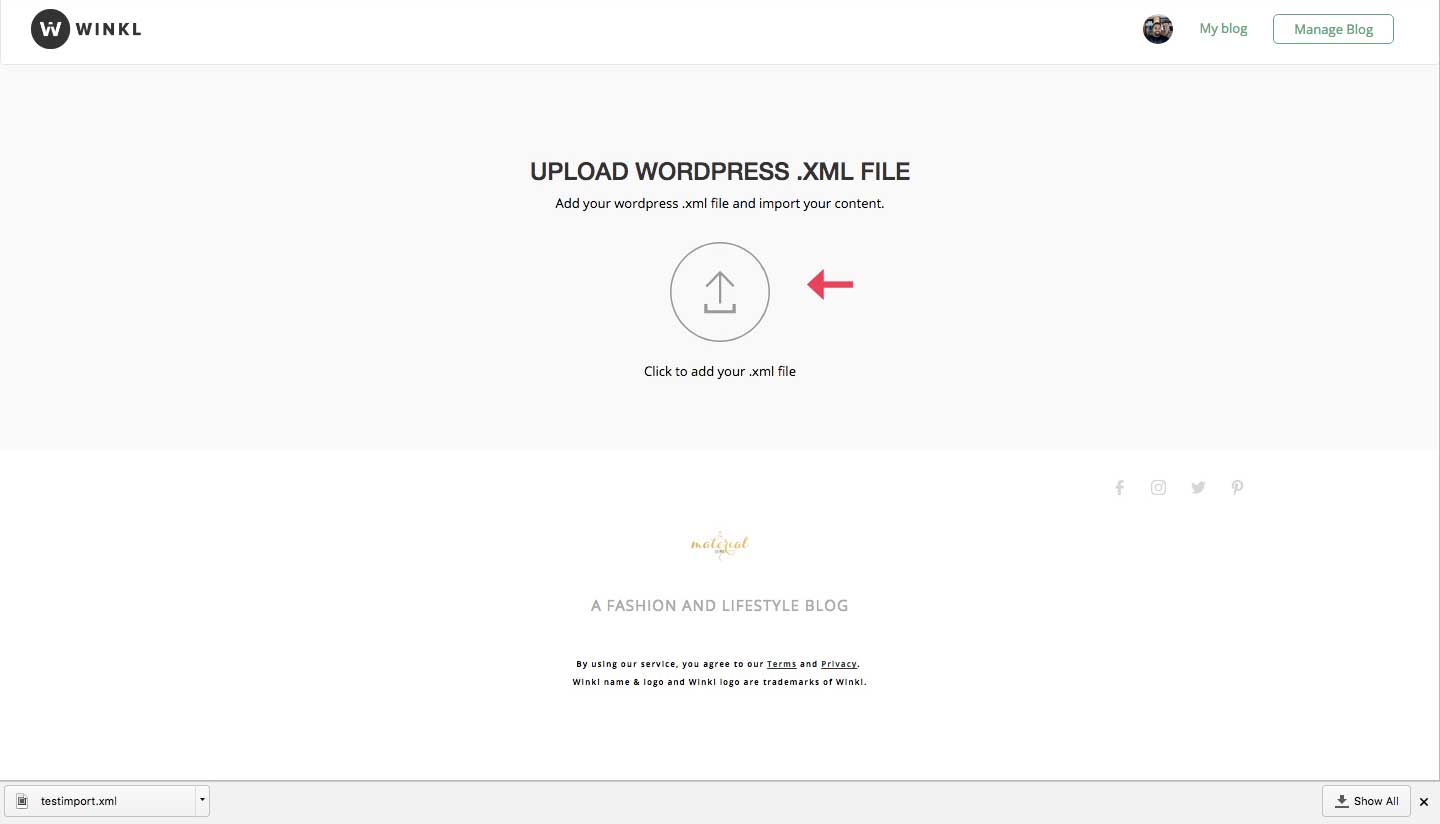 8. Select the file you downloaded from wordpress
If the file downloaded from Wordpress is a .zip file, unzip it and you will find a .xml file.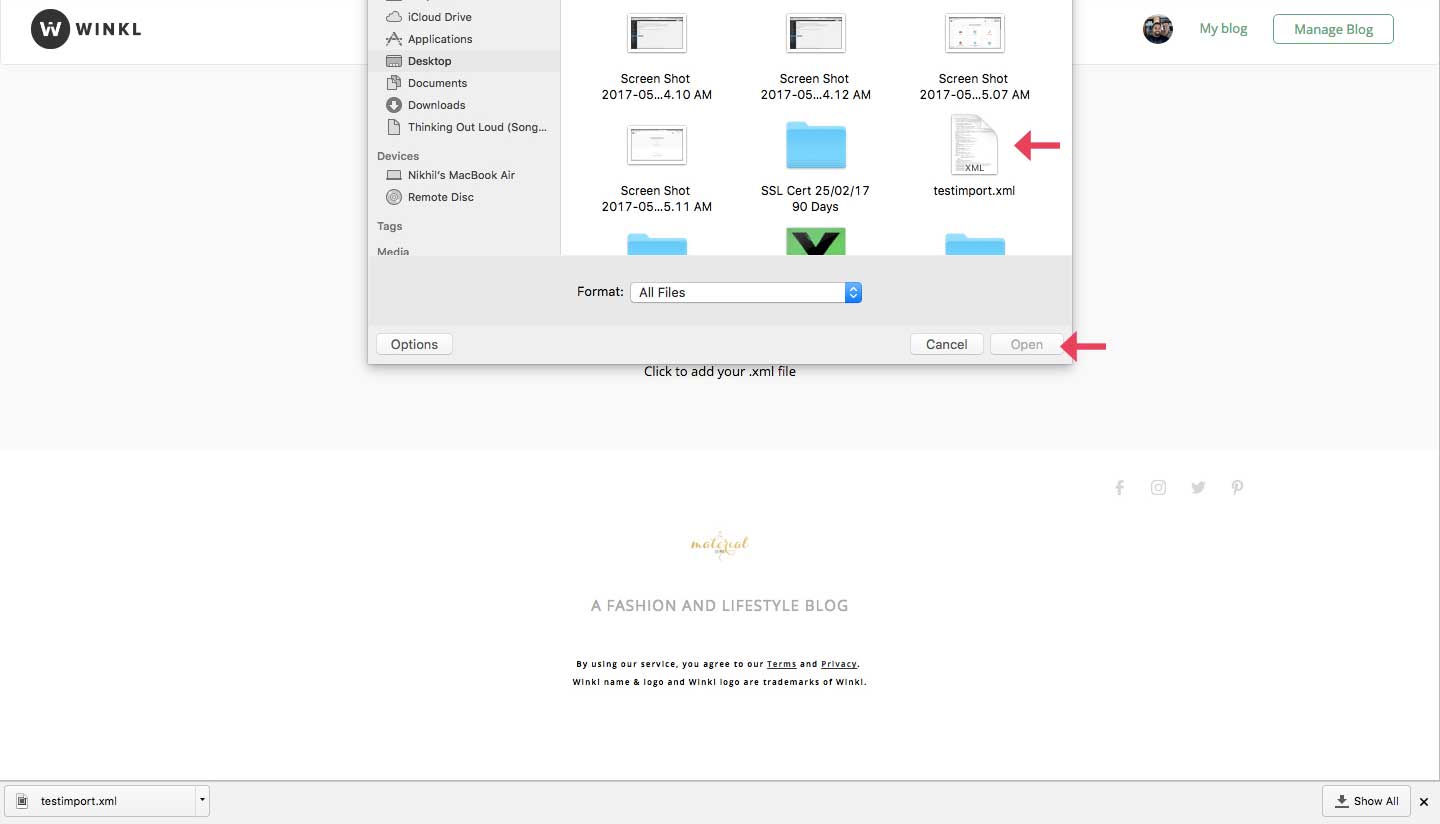 9. Click on start import. The import might take a few seconds after which the page will redirect you to your blog.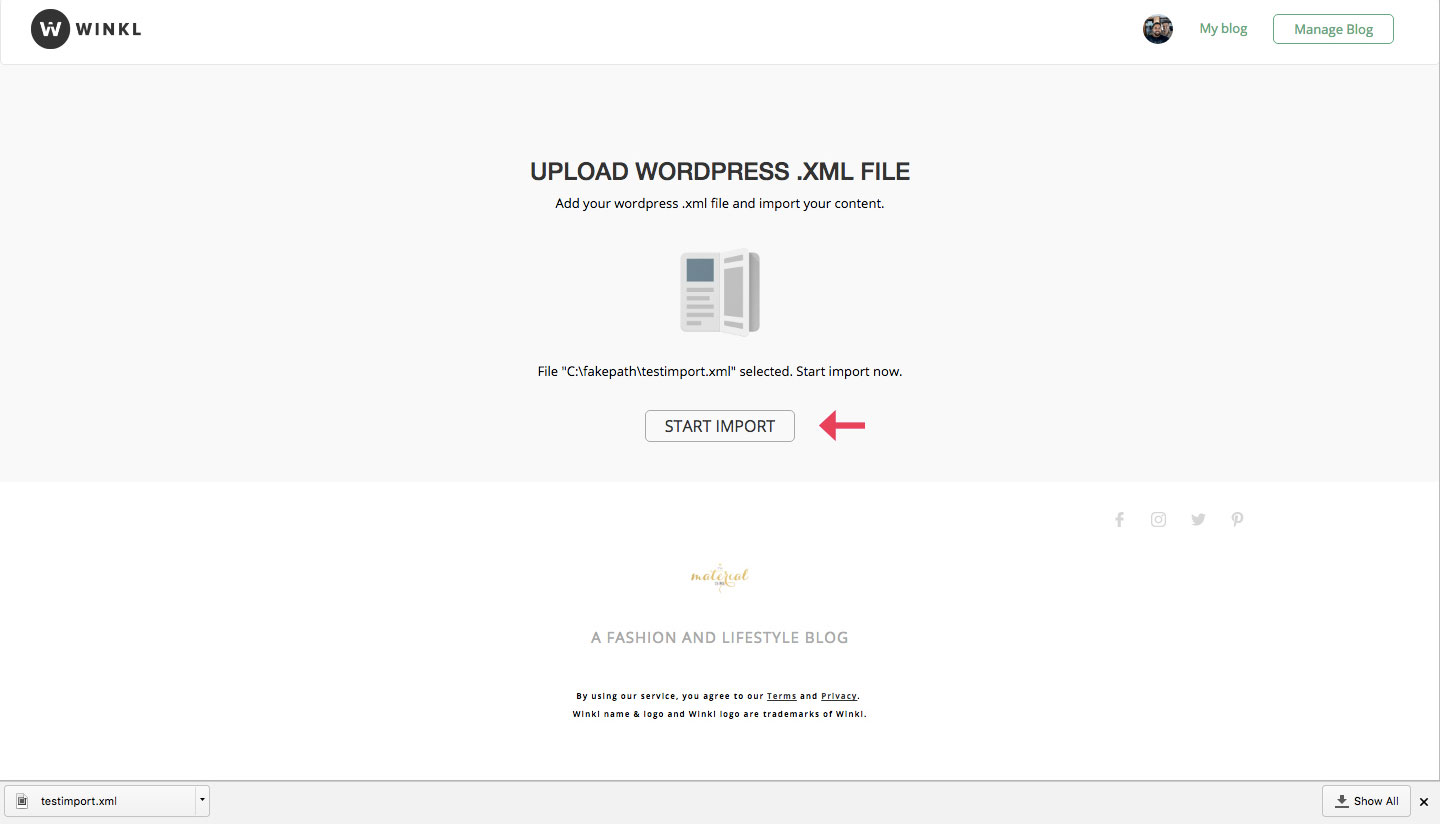 10. And you are done! Your blog is exported to Winkl.
Your blogs on Winkl are formatted in such a way that they look beautiful for the theme you selected. Since you have exported your wordpress blog, you might have to format a couple of posts to make them look good. This is not compulsory, but will help make your content look good.
Incase you have any issues while exporting your content, you can contact us directly and we will help you export your content. You can contact us from here.